Interviewed by Kimberly Drelich for the New London Day, published 30 October 2020
Mystic friends reconnect during the pandemic, restart magazine from 1990s
As a teenager growing up in Mystic in the 1990s, Eva Jane Peck found inspiration in the creative, do-it-yourself music and arts culture, with local bands recording and producing their own albums.

She enjoyed the scene where people could walk downtown and hang out at The Green Marble Coffee House, go to an art show at The Emporium, or buy records at Mystic Disc.
While students at The Williams School, Peck and her friend, Vanessa Gezari, who liked writing and music, decided to start a local "fanzine," called The Root of Twinkle, to cover the music and arts culture, Peck said. They produced several issues of the homemade publication, in which they interviewed local bands, such as 17 Relics and Lotus, wrote record and concert reviews, and included contributions from other young writers.
Over the next 25 years, Peck moved to New York City, pursued a career at the New York Review of Books and in early childhood special education and had a daughter.
During the COVID-19 pandemic, Peck found herself back in her hometown. As the pandemic hit New York City, she said she and her daughter hunkered down in their Brooklyn apartment for a few months, and then, with Peck able to work remotely, spent the summer at Peck's mother's home in Mystic.
Peck reconnected with Michelle Gemma, owner of the Mystic Army Navy Store and a photographer who had contributed photos of local bands to The Root of Twinkle, and Gemma suggested restarting the beloved 1990s zine.
During a time of social distance, Peck realized producing The Root of Twinkle was a way to bring together people from the local area and as far away as California, and to tap back into Mystic's local culture through pieces about music and landmarks, such as the former Bee Bee Dairy in downtown Mystic.
"Because of the pandemic you can't see people or hang out with people, so it was just a way to reconnect and come back together," she said.
Peck and Gemma further wanted to document 2020, a time — as they wrote in the introduction of the magazine — of "COVID-19, disparities in health care, lockdowns, the coming to light of the unjust deaths of Ahmaud Arbery, Breonna Taylor, and George Floyd, among so many others, and the response of Black Lives Matter to police brutality."
Peck had initially emailed Gemma, after Peck saw Gemma organized a gift drive with local merchants standing in solidarity with Crystal Caldwell, a Black woman who was assaulted while working at the Quality Inn in Mystic, and Peck and Gemma bonded over their support of Caldwell.
Gemma said they then started to put together the idea of restarting The Root of Twinkle as a means to use their voices and make a statement about these divisive times. Rather than feeling hopeless and helpless, they wanted to do something by utilizing the written word.
"We just wanted people to have a voice and to use their voice and to provide that platform," Gemma said.
Gemma reached out to young people in Generation Z who were attending Black Lives Matter protests, to share their perspectives.
In The Root of Twinkle, Peck reflects on life during the pandemic, sharing her journals about living in Brooklyn with her daughter amid the constant sound of sirens.
Gemma wrote about the history of Stitch in Time, a former Mystic boutique run by her parents and where Gemma used to work, and the Mystic Army Navy Store. She also described her new love of photography in her 20s and setting up a darkroom at the Greenman Collective, "a rehearsal and art space" she and her friends established.
Since Peck started the magazine in pre-digital times, she said she felt it was important to make the 2020 edition in its original print form. The cover traditionally features a grid of people's faces, and the 2020 edition includes Michelle Alexander, author of "The New Jim Crow: Mass Incarceration in the Age of Colorblindness"; Breonna Taylor; Dr. Anthony Fauci, director of the National Institute of Allergy and Infectious Diseases; the late Congressman and Civil Rights hero John Lewis; author and trauma therapist Resmaa Menakem and the late artist Hilma af Klint.
To produce the new edition, Gemma, the production editor, said they had on hand old copies, along with arts publications put out by Hozomeen Press, flyers from music shows and old newspaper articles.
They not only enjoyed the tactile experience of putting together a print publication, but Gemma said they also thought it would be comforting and fun for people to have a physical copy during the pandemic.
Gemma said people are already asking when the next edition will be published, and the group would like to release another issue, at least annually. "I think people were sort of astounded that we took on this mission to do this analog production, and I think people just want more," she said.
Peck said people from Mystic, as well as from places across the country, read the publication and it was an opportunity to break through some of the isolation imposed by this time and reconnect as a community.
"Life kind of stopped for a while, and it was a moment for people to look at their lives and realize what was important and what wasn't as important," she said.
People can purchase Root for $6 in person at Mystic Disc or Mystic Army Navy Store, or $8, postage paid, through Peck's Venmo, @Eva-Peck. The Root of Twinkle's website is portfire.org/root-of-twinkle.
https://www.theday.com/local-news/20201030/mystic-friends-reconnect-during-pandemic-restart-magazine-from-1990s
__________________________________________________________________________
Interviewed by Nancy Burns-Fusaro for the Westerly Sun, published 3 October 2020
25 years later, Mystic-scene fanzine The Root of Twinkle is rekindled
Eva Jane Peck stood before a small, square card table on Steamboat Wharf in downtown Mystic on a recent sunny Saturday morning, selling copies of a publication with a dazzling name.
The Root of Twinkle, which began as a local fanzine back in the 1990s, has returned with a blaze during these days of quarantining, COVID-19 and changed circumstances, and has quickly become the talk of the town.
Fifty-four pages long, with images of a dozen national (Dr. Anthony Fauci, Breonna Taylor, Little Richard, John Lewis) and local (Dan Curland, owner of the iconic Mystic Disc) luminaries on the front cover, and one of George Floyd on the back, Volume IV, Issue I of The Root of Twinkle is now on sale for $6 a copy. Just as it was 25 years ago, the zine is printed on paper, contains advertisements from area businesses and is available at local businesses in a limited edition.
"I may be old-fashioned, but I continue to enjoy reading printed newspapers and magazines," said Peck, who has the distinction of being Root's "editor-for-life." "It is refreshing to create photocopies and hold tangible reading material in a time when we are not allowed to get too physically close to each other. There's just something about holding paper … it's intimate."
Root is still a fanzine "in terms of the independent, low-cost publication and intentionally scrappy layout," she said, "but the subject matter has become a bit more rich and well-rounded in this new edition … a benefit of aging, no doubt … while still maintaining an interest in music."
"As writers, our job is to inform, educate and entertain," she said.
The new issue, said Peck, who was standing just yards away from Mystic Disc, includes some nostalgia, along with "stories of racial unrest, input from members of Gen Z on the Black Lives Matter movement in New London County, musings on the pandemic and how it has affected our daily lives, and reflections on the rise — and fall in some cases — of local music and businesses, including the now-defunct Bee Bee Dairy."
The good news, said Peck, is that the new Root of Twinkle still resonates with many of the people who have read it.
Most of the articles in the new issue are written by people who grew up in the Mystic area, and some are very much involved in the town, Peck explained between a pause in a conversation with a former neighbor, Chris Holdridge who stopped by Peck's table for a visit.
"This is the only part of Mystic that's still us," said Holdridge, 49, a Mystic native who now lives in Groton.
Peck said other contributors to the new issue "have moved across the country to build their lives, but look back with us to share their memories."
Peck, who grew up in Mystic and attended the Williams School before heading to New York City to attend Barnard College, said she and her best friend and former classmate, Vanessa Gazari, started the fanzine — a portmanteau of the words "fan" and "magazine" that denotes a homemade non-professional publication — to write about the "independent music and culture in the area."
"It captured some magic from that time," said Peck, who interviewed bands from the Mystic music scene, including 17 Relics, and reviewed shows from the Mystic New Music Festival.
Peck said the two friends, who also worked on the the Williams School newspaper, "Iskra," were inspired by "Riot Grrrl-era fanzines of the day," and were enthralled with the "cut-and-paste layout design" and the idea of "gluing on re-contextualized humorous and pointed phrases in the margins" of the publication.
Peck and Gazari put out five issues of The Root of Twinkle between 1991 and 1995, but the publication went silent for the next 25 years.
Then came the pandemic.
Peck, who lives in Brooklyn, returned to Mystic earlier this year with her teenaged daughter, Willa, and moved in with her mother, Sara Schuster Peck, to wait out the lockdown.
The "serendipitous occasion," she said, allowed her to reconnect with old friends from town.
One of those friends is Michelle Gemma, owner of the Mystic Army Navy Store in downtown Mystic, who serves as production editor for the latest issue. Peck and Gemma pasted the current issue together on top of Gemma's kitchen table.
"Michelle is connected to people of all ages," said Peck. "A lot of people with a lot of different perspectives."
"Eva and I reconnected over Crystal Caldwell," added Gemma who said she was outraged when she learned of the incident involving Caldwell, the Black hotel worker who was was attacked by a white couple at a Mystic hotel earlier this year.
"We galvanized over Crystal," said Gemma. "I knew I needed to take action, so I attended the rallies and organized a gift-card collection for Crystal."
"We all know these are divisive, tough times," added Gemma, the author of one of the Bee Bee Dairy pieces in the new edition of The Root of Twinkle, "but I also know we needed to do something to help transcend and mark these times."
The new fanzine also includes a Mystic-centric crossword puzzle; stories by Rich Freitas, a former member of 17 Relics; reflections on the Black Lives Matter movement and some vintage menus from Bee Bee Dairy.
"We need more things like Root in the country these days," Gemma said.
"We hope that this project will lend some warmth and happiness to people who need it," added Peck, "for those from the Mystic area and beyond."
https://www.thewesterlysun.com/news/stonington/25-years-later-mystic-scene-fanzine-the-root-of-twinkle-is-rekindled/article_39f83366-fe99-11ea-b9dd-875bc01f3ad4.html
_________________________________________________________________________
Just before the Root of Twinkle was re-created, I stepped in to help the victim of a racially provoked attack in Mystic, CT.
Interviewed by Tony Terzi for FOX 61 News 7 July 2020
Mystic merchants rally around assault victim
A week and a half after a black employee was attacked by a white couple, at a Mystic hotel, Stonington police still do not have the couple in custody. But, the community is extending its arms to the victim.
Crystal Caldwell, on Friday, June 26, was attacked by a New York couple, who allegedly called her a monkey and said she didn't deserve to live. And, with the 59-year-old now out of work, dealing with multiple injuries, many Mystic merchants are stepping up with gift cards to their businesses.
The Mystic Army Navy has been the primary collection spot for local merchants donating gift cards to Caldwell.
"And, we're really happy with the response," said Michelle Gemma, Owner of Mystic Army Navy. "Everyone has been extremely generous. In fact, a donation just came in."
The businesses donating all say they're stunned that something like this would happen in their community.
"When she comes in, I would like to have a nice talk with her, heart-to-heart talk," said Patricia Mainville, Owner of The Rose.
39-year-old Philip Sarner and his 28 year old girlfriend, Emily Orbay, who live on Long Island, remain at-large. Stonington Police yesterday issued arrest warrants for both, charging Sarner with second-degree assault, which is a felony. But, no racial bias or hatred charges.
"From the comments they made, calling her a monkey and then texting and Facebook messaging afterward, we think that there's enough evidence to say that the assault was motivated by the color of her skin," said Caldwell's lawyer, John Strafaci.
"I pray that the attorneys will find justice for Miss Caldwell," said Gemma.
"It's kind of heartbreaking, really, when you think about it," said Mainville.
If you would like to make a donation to Crystal Caldwell, you can do so by stopping by or calling the Mystic Army Navy at 860.536.1877
https://www.fox61.com/article/news/local/mystic-merchants-rally-around-assault-victim/520-99edb794-4d90-4e82-bc1b-35c56729295c
______________________________________________________________________________
While on an advisory board to commemorate the life of photographer Rollie McKenna , we brought an exhibition and book to life, and I wrote one of the forwards for the book, and spoke at the close of the year-long celebration of her work.
Published 21 November 2019
Remembering Rollie
Don't miss your last opportunity to interact with the entire Rollie McKenna exhibit. Her professional portraits, diaries, personal photos and exclusive video interviews with friends & colleagues will all be available. Plus, hear presentations and ask questions of photographers Francis Hills and Michelle Gemma, both of whom work on the exhibit.
https://patch.com/connecticut/stonington/calendar/event/20191121/686579/remembering-rollie
________________________________________________________________________
Published 1 November 2018 in the Day newspaper by Rick Koster
'A Village Love Affair' exhibit captures photographer's life in Stonington Borough
Ours is a culture that worships at the altar of Visual Documentation. Selfies. Instagram. Flickr. Muzy. YouTube videos chronicling every possible moment from the world at large, and fans who spend big money for tickets to a sporting event or concert — so they can watch the entire event through the lens of their iPhones.
Does anyone remember cameras? Or even black and white film?
Think back to the late Rollie McKenna, who wandered the streets of Stonington Borough snapping random images of neighbors and the casual, everyday processional called Life in a Small Town. Sounds quaint — and it is. But consider that McKenna, who was a longtime resident of the Borough, was acknowledged as one of the world's finest photographers for her images of architecture and remarkable portraits of literary giants such as Dylan Thomas, Sylvia Plath, T.S. Eliot, W.H. Auden, Robert Frost, and many others.
But McKenna, who died in 2003 and would have celebrated her 100th birthday this year, also enjoyed a love affair with the Borough and, by the simple act of doing what came so naturally to her, captured the spirit of the community through her instinctual and affectionate images.
That's the gold-at-the-end-of-the-rainbow premise behind a joint art exhibition and book venture that kicks off Friday at the Richard W. Woolworth Library & Research Center in Stonington. Titled "A Village Love Affair: A New Photography & Publication featuring Rollie McKenna's Images of Stonington," the projects are focused on her Borough photos but encompass the whole of her life and work. In addition to photographs of the village and some of the writers she worked with, the exhibit also includes an astonishing and beautifully conceptualized array of entries from McKenna's voluminous diary entries; oral history interviews from residents who knew McKenna; personal letters and contracts with publishers and magazines; and equipment from her career including cameras, film cannisters and lenses — and even McKenna's actual darkroom.
The exhibit runs through autumn 2019, after which it finds a permanent installation in Stonington's Old Lighthouse Museum.
"A Village Love Affair" was probably inevitable inasmuch as, in 2002, the Rosalie Thorne McKenna Foundation donated over 5,000 prints and negatives from her private estate to the Stonington Historical Society, whose purview includes the Woolworth Library. Over the years, in addition to regular duties and ongoing exhibitions and programs, the museum has been cataloguing McKenna's archives, chiefly through the efforts of Michelle Gemma, a photographer for the artist website PortFire and owner of the Mystic Army Navy Store, who was McKenna's research and photo assistant from 1995 to 98 and worked at the Stonington Historical Society from 1998 to 2010. She also wrote an essay for the "A Village Love Affair" book.
Referring to McKenna's youth, when she lived with a succession of relatives and as such became very self-reliant, Gemma says, "She developed a confident edge to pursue multifaceted conversations with anyone she came in contact with. In fact, she was most known for putting her subjects immediately at ease.
"She brought that same respectful curiosity every time she picked up the camera. The Stonington 'candids' are really good on their own as Art. There were some misses as we always see when we look at a photographer's contact sheet. But the photographs that she presented to the world are high art, in my opinion. It was her disarming character that made her subjects feel at ease, and it was her diverse background and education that informed her photographic choices."
Between McKenna's work and voluminous archival material and her fascination with the Borough, an exhibition thereof seems a natural idea. But the big question came down to logistics.
"We knew we had an amazing and untapped collection of Rollie's work and that it would make an incredible exhibition," says Elizabeth Wood, executive director of the Stonington Historical Society. "Plus, Rollie was iconic in the village for so long. But she left for Northampton in 1995, and so there was sort of an unfinished story here. Of course, the hard part was figuring out how to come up with an exhibition given all the material we had. Chris (Kepple, the society's director of development) had such enthusiasm and vision for the McKenna project. 'You can do this!' he kept saying."
This past spring, with the help of a Project Implementation Grant from Connecticut Humanities and a financial contribution from the McKenna Archives (as well as the remainder of the photographer's archives), the exhibition/book project was green-lighted. A committee of Borough residents was formed to curate the production, headed up by noted digital photographer Francis Hills. After thousands of negatives were cleaned and scanned, prints were made and, over six months, the committee narrowed it down to, first, 600 images and finally the 130 included in the show.
"It was important to have input from people in the Borough who were around at the time who could provide perspective on Rollie's photographs," says Chelsea Ordner, director of Woolworth Library. "The photos stand on their own, of course, and some of them are very well known. We wanted to represent the greatest hits, so to speak, but also show unfamiliar images that, in many ways, are more amazing because you haven't seen them before."
The viewer can instantly see the consistent traits of empathy, creativity and compassion across the broad range of McKenna's work. But it's interesting to see how those qualities emerge depending on the subject matter. Her author portraits aren't typically formal but instead have a familiar element; she clearly knew the subjects and a whimsy, relaxed vulnerability comes through.
Gemma says, "She treated everyone with tremendous respect … (And) by using natural light, she worked outside of a posed studio setting and therefore interacted with her subjects. She once climbed a tree to photograph Richard Wilbur, which so surprised him that she was able to take the most relaxed portraits of him."
There was certainly an overlap with that artistic element to her work because McKenna was friends with and photographed famous Stonington residents such as poets James Merrill and J.D. McClatchy, gardener and author Eleanor Perényi , and novelist Grace Stone. In some ways, though, the pictures of village life are more remarkable than her more famous author or architectural pieces.
As luminously evidenced in the exhibit, there's a revelatory and fresh aspect to spontaneous shots of such things as a softball game, a parade, people at work or in storefront conversation, family gatherings or folks at the beach. They innately portray the distinct architecture, rhythm and spirit of Stonington as well as the personality of her subjects.
"To see the street portraits of town life is very different,"Ordner says. "The images of writers provide context for this exhibit, but we're the Stonington Historical Society and we were fortunate enough to come into a huge collection from Rollie's estate. So we focus on the Stonington aspect. And that's wonderful because she took these photos as a member of the community, and she's invested in that fashion as well as an artist."
Wood adds, "Some of them (Stonington photos) blow your mind. You look at them and have to catch your breath. You start to understand her gift, that she had a way of seeing everyday life in a way that just completely comes through in the photographs. And people knew her in town. She was very free in that she liked to walk around and always had her camera with her."
In addition to the images themselves, the exhibition offers so much more. There's a substantial video component including projections in the foyer. Too, the oral history interviews with Borough residents, filmed and edited by Kepple and Stonington resident/longtime NBC "Dateline" producer Betsy Osha, can be heard by guests at listening stations in the reading room and the darkroom.
And the book "A Village Love Affair" — which is available for purchase at the library, the historical society and Bank Square Books in Mystic — contains several photos from the show as well essays by Gemma, Francis, Stonington writer/McKenna Committee member Robert Palm and Pulitzer Prize-winning author Ann Dillard. The volume was conceptualized by graphic designer Susan Lindberg with a cover by award-winning designer/author (and sometimes Borough resident) Chip Kidd.
"Basically, we're excited," Wood says. "This was a really good idea for a long time, and it finally gained some traction and momentum, and it happened. And response has been great. The word gets out, and people want to know more. A lot of residents remember Rollie and even more have heard of her and can't wait to see this. She was a remarkable artist and person."
Gemma adds, "It is all very exciting that, like James Merrill, Sandy McClatchy and so many, Stonington has another honored resident artist. Art is permanent; many other things are not."
https://www.theday.com/events–exhibits/20181101/a-village-love-affair-exhibit-captures-photographers-life-in-stonington-borough
_____________________________________________________________________________
Published in the Day newspaper 12 July 2018 by Mary Biekert
Stonington Historical Society hosts lecture about late-photographer Rollie McKenna
The Stonington Historical Society will be hosting a lecture tonight at La Grua Center to discuss its ongoing project documenting the life and art of the late Stonington-based photographer Rollie McKenna. The project, which has been in the works since last year, is seeking to organize a self-published book about McKenna, as well as an exhibition of McKenna to be installed at the R.W. Woolworth Library & Research Center. Both the exhibition, and the book are expected to be available to the public this fall. The society, in addition to recently receiving $25,000 in grants from Connecticut Humanities, has also received the remainder of the Rosalie Thorne McKenna Foundation archive (over 500 pieces which include rare photographs of McKenna) and a $6,100 grant to help with the project.
Notable contributors of the project include renowned American graphic designer and novelist Chip Kidd, who will design the book's cover; Pulitzer Prize-winning author Annie Dillard, who will write the book's introduction; and photographer Francis Hills, who will curate the exhibition on McKenna.
McKenna, an internationally renowned photographer who died in 2003, specialized in portraits of the literary elite — including Dylan Thomas, Truman Capote, T.S. Elliot, and Sylvia Plath. She lived in Stonington for much of her life where she documented its small town life and participated in a once-flourishing local arts scene alongside artists such as poet James Merrill, gardener and author Eleanor Perenyi and her mother, the novelist Grace Stone. The project seeks to remember both these fascinating aspects of McKenna's artistic career.
Stonington Historical Society hosts lecture about late-photographer Rollie McKenna
___________________________________________________________________________
Published in the Day newspaper 28 January 2018 by Mary Biekert
Artists in Motion, an occasional series featuring local visual artists: Michelle Gemma
Hometown: Noank
Now Lives: In a house near the Mystic Seaport where "I've been living with my husband Rich Freitas (a local Mystic-based musician) since 1994."
Her art in a snapshot: Gemma's black-and-white photographs display a consistent cinematic aesthetic that seeks to portray drama through the use of stylized models.
The concept of time is a major contributing factor that plays through Gemma's work. She selects her models, most of whom are local, and styles each one before a photo shoot with a personal collection of vintage and antique costuming. Such clothing, she says, helps to give the photographs a sense of timelessness while also paying homage to the past.
"It's not a problem if you don't look up," featuring model Maria Gemma, Jan. 4, 1993, Chez Depot attic
"There is this nostalgic point of view, but I'm using a model, which helps me capture the present moment as well. It's a metaphysical standpoint because I'm not just looking towards the future and I'm not aching for the past. I'm trying to capture the present tense with maybe a look back but while simultaneously not trying to be in the past."
Gemma is a self-taught photographer who has been seriously pursuing the art form since 2000, though she started experimenting with photography in the early 1990s after becoming involved with and chronicling the Mystic art scene. Her photographs are set within various locations around the area, a certain fascination of hers. Gemma will use three cameras, a Minolta X-700 with 35mm film, a Mamiya 7 with 120mm film and a digital Nikon D3200, throughout her photoshoots.
"I feel like my photographs are always paying homage to where we are, so that's the depth that can be seen in them. It's a real feeling that we are doing our best to honor this place. It's almost a religious experience and it's sacred. It's an intense connection made in the photograph."
Discovering photography/the a-ha moment: "I would attend all these artistic events in Mystic, but I wasn't an artist myself. I remember at one point in 1992, two years into my relationship with Rich, he had said, 'Well what are you going to do? We're not just hanging out here, we are producing art.' It was serious, and everyone took themselves very seriously. It wasn't just art for the sake of it, they were all going somewhere.
"I then went to Scotland with a friend, and I brought a camera and a roll of film. I took a couple photos there, and when I got back, I asked my friend Mat, who had a darkroom, to help develop the roll of film. I remember him looking at the negatives and saying, "These are really great." I felt, in that moment, this spark of enthusiasm from getting this certain praise that artists seek. He told me that he would help me learn, but he also said I needed to take a photography class. Even though I had already graduated from UConn, I took a class at Conn College to learn all the basics. After that, I just set up my own darkroom, and it started from there."
"You don't ever want to know about that," featuring model Piper Meyers, April 17, 2016, Perkins Farmhouse
Crafting her aesthetic: "I found that I was really intrigued by the older charm of Mystic, the Victorian era. I also found that I admired Greek architecture and Victorian architecture and the houses around here. The first time I had ever used a model, I dressed her in a Victorian dressing gown, and later, when I was showing the photographs to a fellow photographer, he said that it looked like Julia Margaret Cameron (a Victorian-era British photographer) and that I should check her out.
"I started looking at her work, and I found it to be dreamy and powerful. She was very dramatic and stylized, and I felt this emotion when I was looking at her work, and it helped me realize that I was really attracted to using models to convey human dramatic emotion.
"Living around here has inspired me to capture what I see as this old glory of Mystic and to continue to use it as a backdrop so that future generations can see it. No matter what happens to those locations, it will be captured in this moment.
"Before a photoshoot I always prepare visually with my models. In the "old days," once I booked a shoot and had planned around an idea, I would photocopy images from books from the library as inspiration to study and dream about.
"For me personally, Greek mythology is also a huge deal. The concept of the feminine warrior and goddess is intriguing to me."
Latest Project: "In 2002, I did a series called 'Personal Universe' where I photographed 12 models to represent each of the 12 astrological signs. Then it came to me in the beginning of 2017 that I really have a lot of good models right now — I have 12 people that make up my model staple. So I decided to redo the series and, coincidentally, it's exactly 15 years later after my first series." The new series will also be called "Personal Universe."
"Larger influences of the planets and who you are as a person and the many influences that shape us are so interesting to me. I just wanted to represent the twelve signs and use the birth charts for all twelve models to shape the photographs I take."
What's next: "A photography book featuring a sequence of photographs taken of model Morgan Vail (a local model who has exclusively photographed for Gemma) from the time she was 12 years old to the present. She is now 31."
Quick takes
Top five artists: Julia Margaret Cameron, Sally Mann, Helmut Newton, Richard Avedon, Rollie McKenna
You're locked in a museum for a night — which one? "The Smithsonian (National Portrait Gallery) in Washington D.C., specifically to see the Sylvia Plath exhibit. I love her poetry and her work. 'The Bell Jar' is one of the most amazing works ever. I love her biting sarcastic manner."
Favorite album: "'Astral Weeks' by Van Morrison. A timeless classic."
Which artist, living or dead, would you most like to hang out with? "Rollie McKenna. She was a Stonington-based photographer that I had the chance to work for towards the end of her life. She photographed poets and writers for 50 years. She photographed artists such as Sylivia Plath, Anne Sexton and Dylan Thomas, among many other accomplishments. She was a force, and in the 50s, there weren't many female photographers, and she had a way of getting to the most reclusive writers ever and photographed them. She would catch them in their natural habitats."
_____________________________________________________________________________
Published in the Day Newspaper, 15 January 2018 to promote photography show:
Photographer Michelle Gemma displays works in Mystic
Morgan Vail photographed by Michelle Gemma
Selected works from Mystic-based photographer Michelle Gemma are currently on display in an exhibition at Wayne's Barber Shop in downtown Mystic. Gemma, who grew up in the Mystic area, is a self-taught photographer who has been seriously pursuing the art form since 2000. Her black-and-white photographs display a consistent and unique aesthetic shaped by a handful of selected models and the use of antique costuming. A majority of the works on display were developed by Gemma herself, and all are set within vintage frames. The show will run until May 31 and is free and open to the public. Hours are 9 a.m.-7 p.m. Mon.-Fri. and 9 a.m.-3 p.m. Sat.; (860) 245-5245, www.michellegemmaphotography.com.
_________________________________________________________________________
Published in The Artist Catalogue, Winter 2014, Page 16, One of Twelve featured artists.
…..here is the Interview between The Artist Catalogue (TAC) and myself (MG), published 1 November 2014:
TAC: What draws you to the "nostalgic point of view?"
MG: The awareness of my place in history enforces my
responsibility to the wider ranks of photography. I live in the
historic seacoast town of Mystic, an iconic place, and I have
always felt a sense of pride in living here. I am surrounded by
the titans of the past – the Charles W. Morgan whaling ship,
the Mystic Seaport Museum, the historic houses with their
widows' walks, and the elm trees and heirloom gardens. In lieu
of photography classes, I volunteered in the photo department
at the Mystic Seaport, and was trained to use a large-format
camera to copy the vintage maritime paintings in its collection,
as well as loading film, and cataloging within the archives.
Later I worked with the Stonington Historical Society for over
twelve years, sorting through reams of old photographs and
glass plates, and printing modern copies from these historic
records. I carefully studied the photographs of our past, and
was intrigued by the clothing, and especially the architecture.
I realized that photography pays homage to the present, yet
preserves the past. I am personally drawn to a historic rendering
within my modern scenario.
TAC: What artists have been your biggest influences and why?
MG: I stumbled across Julia Margaret Cameron when in 1994
a friend looking at my first photographs told me that they
reminded him of JMC, and I became intrigued. And then I
completely fell in love with this seminal British photographer's
work. Not only did JMC perfectly isolate the beauty of her
sitters, she used myth and poetry to represent her ideals
through photography. She illustrated Lord Alfred Tennyson's
masterpiece Idylls of the King, which appealed to me in a
modern sense. In my first beginnings as a photographer in the
local art scene in Mystic I worked with local poets and writers to
illustrate their published works.
I worked for Rollie McKenna from 1995 to 1998, the famous
black-and-white portrait photographer of poets and writers –
Dylan Thomas most famously, also Sylvia Plath, Anne Sexton,
James Merrill, and many others. It was toward the end of her
life when she hired me to do biographical research for her
work in progress, a timeline of the notable subjects she had
photographed over time. I was a fledging photographer at the
time, and rose to the challenge of working on the book in her
studio, printing photographs for her, organize her vast collection
of archives, preparing a photography exhibit, and even helping
write her speech for a slide show. What completely influenced
me was her careful attention to her archives. Everything was
labeled and numbered, and most importantly could be found
when requests came in from publishers to run a photograph. She
had a charm and ease of manner with all of her subjects, even
the most reclusive writers such as Ezra Pound, that disarmed
them so that she could capture the perfect photograph. After
she passed away in 2003 at the age of eighty-four and there was
some uncertainty as to where her archives would go, I realized
that the book was unfinished. I became more focused about my
own archives, and later realized when I became obsessed about
completing a project of my own that it was thanks to Rollie that
I would try to finish it.
As far as modern photographers go, I am inspired and
influenced by Sally Mann. Her style has evolved over time from
beautifully capturing her children in their childhood to her
majestic photographs of the southern landscape around her.
She is rugged and tough and lugs around a heavy large-format
camera by herself from field to field, working with wet collodion
8" x 10" glass plate negatives in the back of a darkroom-rigged
truck. I have seen her speak about five times, and have always
been impressed by her intellect and passion. I met her at one of
her artist's talks at Brown University and managed to strike up
a correspondence with her afterward.
TAC: Tell us about how you compose your images. Are they
more spontaneous or carefully directed?
MG: My photo shoots are carefully directed. I work with models,
and I plan the entire tableaux before the shoot. I am usually
working with a series in mind, so everything is considered. I
pick out all of the clothes and accessories from my personal
vintage collection to articulate the style of the shoot. The
location is preselected as well. Once on set, of course, the ideas
are played out yet moments of inspiration can occur that are
unplanned. But I do think that a level of preparation is essential.
I strive for a style that is unique and personal, within the overall
reaches of my aesthetic.
TAC: What is next for you as an artist?
MG: I alluded to the idea of it earlier while referencing Rollie
McKenna. I started a photo series in 1998 with one particular
model of mine, Morgan Vail, who I met when she was twelve years
old. In an homage to Sally Mann and her series of photographs
of twelve-year-old girls At Twelve, I started photographing
Morgan, and then continued to do so for the next seven years.
I called my series A Portrait of the Artist as a Young Girl. I had
thirty framed photos, and thought about exhibiting them in a
chronology. Then Morgan moved away, and we lost touch until
personal tragedy in 2012 brought us back in touch. I realized
that we had this great series together, and I thought I should
try to finish it and put it out as a book, and thereby complete
what I had started in honor of Rollie McKenna. Currently I am
working on publishing my book of photographs of Morgan, and
have new work of her to complete the series. The interregnum
will be filled with her artwork – she had since started art school. I
have the introduction written, and am trying to finish scanning
the photographs for both an online and print publication. Stay
tuned, and for a sneak peek, check out the link on my website:
www.michellegemmaphotography.com
____________________________________________________________________
Featured by Michael Finney on his blog January 2017
Michelle Gemma | Photographer Feature #1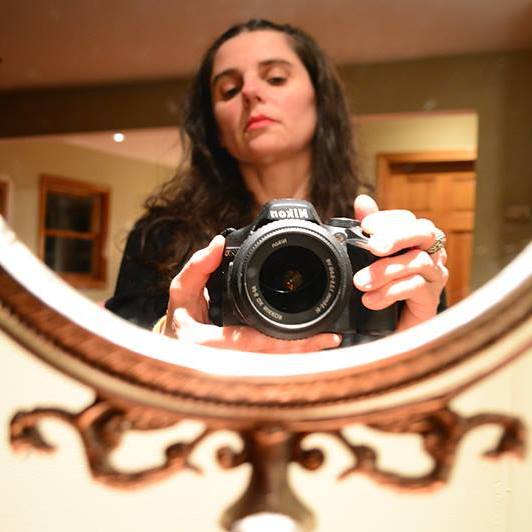 Michelle Gemma's photography is sexy and broken-hearted, though the owner of that lonely heart may not be seen in frame.
She typically works in black and white on film, in the past going so far as to build a darkroom within which to develop her own images. However, this photographer has a robust collection of photos from years of posing her friends and family amongst incredible natural settings and interiors that explore the color palette as well.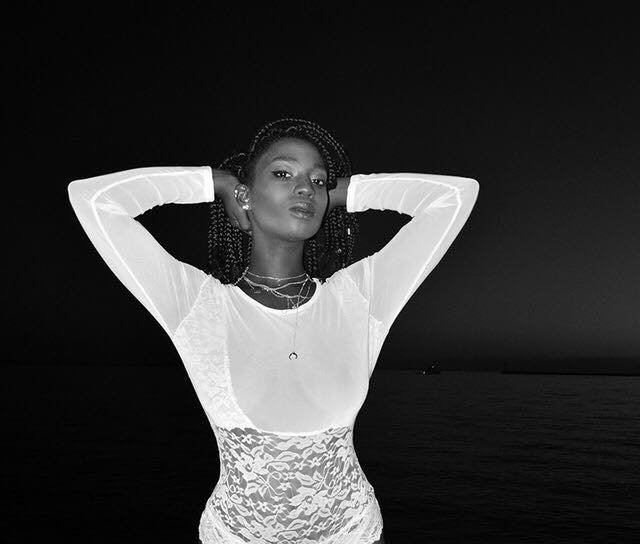 Michelle has been an active member on the New England art scene and you can acquire her prints to display in your home or any setting.
Visit her website to learn more and look at her gallery.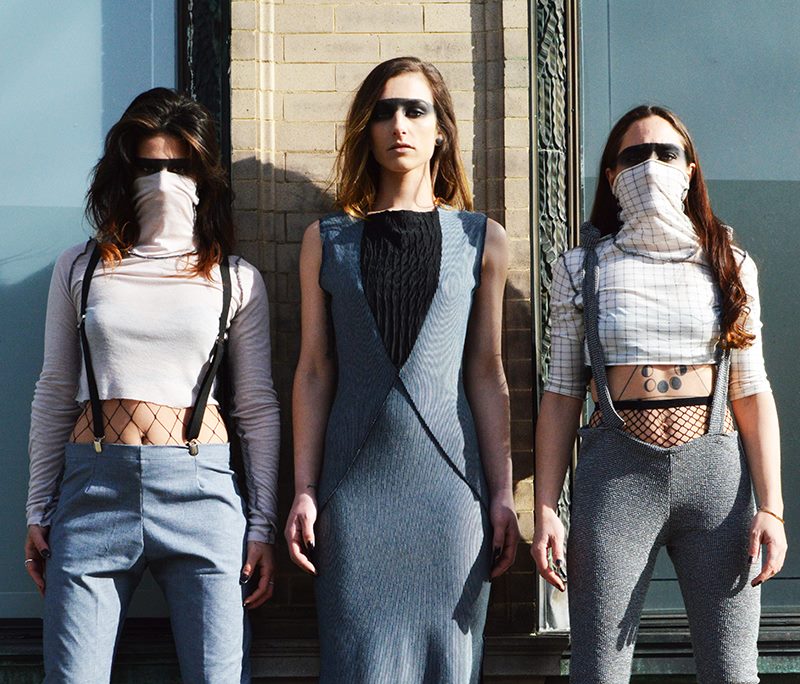 https://steemit.com/photography/@mdf-365/michelle-gemma-or-photographer-feature-1
________________________________________________________________________
Tell Me Something: Mystic Army Navy Stores owner has a book in the works
"Michelle Gemma grew up in Noank and cut her teeth in the family business: A Stitch In Time Boutique, an institution in Mystic for 27 years. She became interested in black and white photography, and became serious about it in 1997. From working with the photographer Rollie McKenna of Stonington Borough, to archival photography work with the Stonington Historical Society, she realized the importance of time and place. Gemma also became part of the second family business, Mystic Army Navy Stores, and is now owner of the business with storefronts in downtown Mystic and the Olde Mistick Village. She continues to produce art for the local online magazine: www.portfire.org. Gemma is working on her first photography book, called "A Portrait of An Artist as A Young Girl", which features a timeline of photographs of one of her models from age 12 to age 28. The book will be released online at Portfire, and also in print form, sometime this spring. Gemma lives in Mystic.
Say you have a modern-day high school locker. Whose picture would be hanging in it?
Any photograph by Helmut Newton.
What's your favorite sandwich?
Falafel pita
You're locked in a museum for a night, which one would it be?
Which photographer would like to spend an hour talking shop with?
Sally Mann
What's your favorite word in a language other than English?
"Gezellig" – it's Dutch for "convivial".
What was your first camera?
Minolta X-700 35mm camera with a wide angle lens that I bought off of Shelley Lawrence at BeeBee Dairy one day in 1992.
What's an album you like, but can't convince others to like?
Kanye West's "My Beautiful Dark Twisted Fantasy".
Where is your favorite location to shoot?
Stonington Borough.
Sorry to have to tell you this, but an asteroid is going to wipe out all humanity next week. So, what's your last meal and who is coming to dinner?
Brunch, at home with Ellery Twining.
Which U.S. president, living or deceased, would you like photograph?
The first female U.S. president.
Name an item you can't live without:
Music.
Item you should live without and keep meaning to get rid of:
My Polaroid I-Zone Instant Pocket Camera. They don't even make film for this camera anymore, which is OK because now we have Instagram, a wonderful invention and essential for all visual artists.
What's the song have you been listening to on repeat the most?
"Ghosts" by Slander. "It's not the way it was before" – this particular line hit me after my father passed away suddenly last October, and I had to go to work the morning after, to take care of business, and I realized that nothing was the same anymore.
If you present day you could give advice to younger you, what would it be?
"Your father was right."
Last book you couldn't put down:
"Ariel" by Sylvia Plath.
You're a DJ at a club. What's the night's last song?
"New Jersey Deep" by the Black Science Orchestra – always a hit at the Collective dance parties.
You're going on a road trip. Pick a destination. Pick a vehicle. Now pick a song to start the trip and song to play when you get there.
Provincetown, in our blue high-top van. Start with "Little Fluffy Clouds" by the Orb, and arrive to "West End Girls" by the Pet Shop Boys.
What's a word you can never spell correctly on the first try:
Sacrilege: it never comes up.
Which is better, coffee or tea?
Colombian Supremo from the Green Marble in downtown Mystic. N-O-B-O-D-Y does it better!
Saturday night or Sunday morning?
Sunday, late mornings
Film or digital?
Film until 14 months ago; now digital.
Anagrams or palindromes?
Palindromes. I remember when I first arrived at the UConn Storrs campus and met a graduate student from India, and she was like, "My name is Naman, the same forward and backward"
What is your pet peeve?
Sneezing onto your hands. I work in retail! Enough said.
What historical event would you like to have been witness to?
Woodstock and hanging out with Dan Curland from Mystic Disc, while listening to Jimi Hendrix that Monday morning…..
What is your favorite place in Connecticut to recharge and/or find serenity?
My teeny cottage with all of our beautiful gardens near the Mystic River. I work a lot at the Army Navy Stores, so being at home is my best energizer.
Whom alive today do you most admire?
David Lynch."
–Stephen Chupaska interview, The Day newspaper, Grace magazine for Women, March 17, 2014
http://theday.com/article/20140317/GRACE/140319674/0/rwd#.UyhS52S9Kc2
______________________________________________________________________________
"PERSONAL UNIVERSE" is Michelle Gemma's series of 12 black and white photographs dramatically depicting the 12 astrological signs. The haunting images are portraits of women within landscapes that describe the internal world of the artist and subject.
Michelle Gemma hails from Mystic, Connecticut and is inspired by the evocative terrain of the area. Working in black and white her photographs are reminiscent of Sally Mann's introspective portraiture. Michelle has exhibited her work in the New England area and this will be her first show in Boston. PERSONAL UNIVERSE is based on astrological research of her subjects and the connection between environment and emotion."
–Scott Cipolla, gallery director, Space 200, Boston, October 2005
---
"Dramatic black-and-white portraits by Mystic photographer Michelle Gemma stood out as some of the most provocative pieces at Virtu."
–The Westerly Sun Newspaper 25 May 2003
---
"Wafting an aura of melancholy and angst, the powerful show featured in October at the Hygienic Gallery, Equinox, explored the darker aspects of thought and emotion. Infused with the sensibilities of magical realism and German Expressionism, the often beautiful images arranged in this collection are astir with the symbolism of violence, fear, and sadness.
The beauty of those representations and hence the difficulty, is that the traumas explored are not of the physical world, but of the psychological and spiritual.
Michelle Gemma and Jennifer Wolcin's works, hanging next to each other, explore similar themes related to a woman's sexuality and self-identity. Inadvertently, or perhaps not, these two highly-talented individuals have managed to pose an epic dilemma: how do you react to an image that is both beautiful and highly disturbing? Gemma's photographs, composed in an almost Vogue-like way-images of young girls and young women, labeled according to a zodiac theme-fuse as a group into a presentation with now a different subtlety of meaning.
Gemma's eye – the camera's eye – seems to be searching for herself, or the image of herself. The subjects stare into the camera: a brazen toddler in a bikini, one young woman in a black evening gown staring hesitantly, another woman staring ethereally upward. One of her more unsettling, yet beautifully evocative, images, entitled, Sun in Virgo and Virgo rising, intelligence, captures a young woman in a white evening dress standing in front of the pedestal of a tombstone angel, the angel angled above her. Here the combination of the girl/woman, posed in her gauzy and seductive white prom dress, standing beneath a similarly dressed monument to death is nothing less than eerie.
..the artists featured in Equinox each command enough presence to hold their own as solo shows.."
–by Ann Reardon, The Scope 21 November 2002
__________________________________________________________________________
"The abstract photography of Michelle Gemma and Mark Wallace is well known in the area, thanks to last summer's exhibit at Mystic's Emporium and their illustration of books by Hozomeen Press. But Merge, their new show at the Emporium is one of the best I've seen this year.
The scale of the Merge exhibit is striking. Few of us have seen Gemma's and Wallace's work displayed so enormously, and those who don't love Gemma's postmodern pastorals will find no new love for them here."
–By Scott Timberg, the Day 15 October 1995
____________________________________________________________________________
"Michelle Gemma and Mark Wallace, both affiliated with Hozomeen Press, have presented a collection of photographs large in scale and artistic intent. Nestled into a well lighted and breezy corner room of the quizzical store, crossing the threshold into Gemma's exhibition is much like stepping through a looking glass. It is the small touches that lend the most interesting aspect to Gemma's first show in the newly opened Emporium Gallery. The tiny buttons that tack the frameless images to the wall, small silver frames of curious dark images lend to a feeling that you've stumbled into an eccentric aunt's bedroom full of treasures and surprises. It's an intimate presentation with an ethereal touch- lily petals spread along the mantel and the lady's scarf draped on the table."
–By Becca Shea, Mystic River Press 14 July 1994
_____________________________________________________________________________
…My first bad review…
"One room is taken over by a photo-installation by Mystic's Michelle Gemma. This series of 29 prints, with the exception of 3 figure shots and few photos of children, is entirely made up of muddy black-and whites of dyspeptic young women staring into space with gauzy drapery over the scenery. The prints are a morass of mid-tones, and the subject matter mawkish and self-conscious. Combined with the installation in the room- a tape loop of rain and thunder playing, white sheets draped over furniture the whole effect is that of Addams Family characters posing for badly lit Calvin Klein ads."
–By Milton Moore, the Day 23 May 1997
And my response to Mr. Moore- a photograph of my models, entitled, Nothing Comes Between Us, to hang in the next Emporium group show with this press release:
"When we last saw Gemma, she had just completed her latest shoot for Calvin Klein, chez Mystic. We arrived just in time for a little après-gig cocktail, with our notebooks in hand, only to find Gemma in a state of disentanglement. It appears that one of the models got a little naughty and decided to unroll yards and yards of some sort of gauzy material (it was Victorian mesh-ed.) and play a bit. What a scene! The girls were attempting to change clothes quickly for the next fashion layout, and the tres bad boy kept running about them, unfurling the gauze, and going on about his grandmother's wedding dress. The poor girls. They just wanted to finish the shoot so they could all go out to dinner as promised (on Calvin, of course ed.)But they stared into the camera beautifully, and from the looks of it, Gemma got some transcendent shots, nonetheless. We had just warmed up to the vibe, sipping our old-fashioneds, ready to ask her the really hard questions–Why all the appeal to the emotions? Why the undue consciousness of oneself as an object of notice?– et cetera Just then, an enormous bus pulled up, an airplane landed in the backyard, and the radio turned itself up in volume. The official art press had arrived. Well, we smiled to each other, I think we know what all the fuss is about."
–By Michelle Gemma 12 June 1997
And in response to the piece in question…
"The always atmospheric Gemma contributes a stylized, vaguely surreal black and white photograph. Her piece, Nothing Comes Between Us, chronicles a kind of wedding-gone-bad, with bored, restless models in suits and antique dresses. A faux-wedding shot seems inevitable for Gemma; part of what gives her photographs their power is their reconfiguring of ancient and ritualized icons like crosses, Victorian dresses and old gravestones."
–By Scott Timberg, the Day 13 June 1997